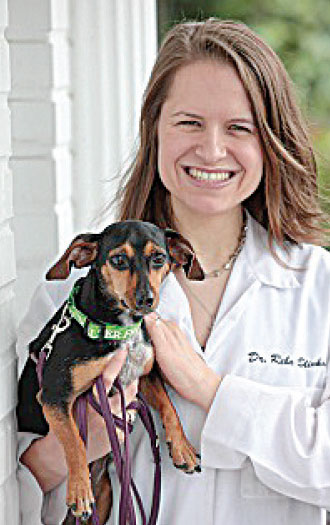 It's 5:59 am, and you are sound asleep in your bed. Then the clock strikes 6am and you are jolted awake by the sound of your alarm. You set your alarm for 6 am so that you could fit in your training run for your upcoming 5K before work, because you know that the chances of having time to run after work are slim to none. You open your eyes and see that it's pitch black outside, and you feel so warm and cozy under the covers. You contemplate resetting your alarm to 6:45 am to get just a few more minutes of precious sleep when you hear a faint whine. Then you feel a wet nose nudging your hands, and then you feel something licking your face. You awaken enough to realize that it's your dog trying to tell you to get up because it's time to run. There is no turning back now, as you wouldn't dare let your beloved pooch miss out on his daily run, and you decide to wake up and go on that morning training run after all.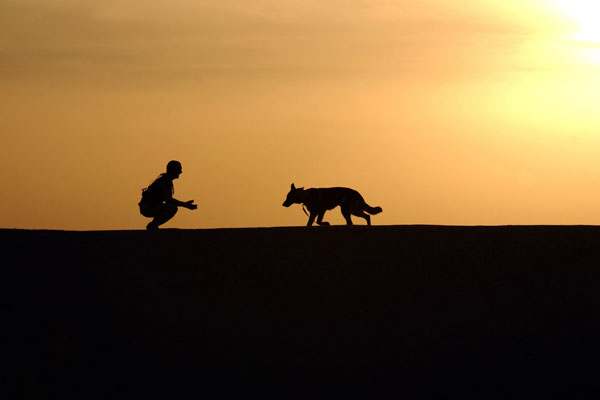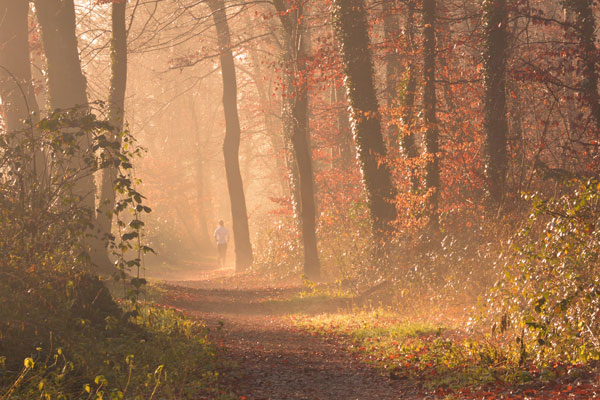 There is no doubt that dogs make great running partners.
There is no doubt that dogs make great running partners. They are always eager to go on a run and are always there to make sure you don't back out of a training run. But running has great benefits for dogs as well. First of all, running helps them maintain a healthy body weight. It is estimated that over half of the dogs in the US are overweight. This is no surprise as many of them lay around while we are at work, then when we return home from work we give them extra treats to make up for us being away. Running is a great vigorous activity that allows dogs to travel farther and burn more calories when compared to walking, thereby helping to maintain a healthy weight. Another great benefit of running for dogs is that it helps them expend their extra energy. The saying " a tired dog is a happy dog" is very true. Many dogs have excess energy due to lack of exercise, and this extra energy can contribute to behavioral issues such as destructive behavior and anxiety. A dog is much less likely to chew up your favorite pair of shoes when he is worn out from a 6 mile run. My own dog Raina, a 5 year old chiweenie, had several behavioral issues when we adopted her in 2012. In fact, she had been adopted and returned to the shelter two times before we got her. In the beginning, she was very hyper, constantly got into the trash, chewed up our couch and window sills, and tried to run away whenever she got the chance. We gradually introduced her to running and she has now become my daily running partner. While she loves her daily run, when she is not running she loves to snuggle on the couch. She is no longer destructive, does not try to run away and doesn't even need to be crated when we are away. I have no doubt that she would have never become such a docile companion were it not for running. So the next time you are considering backing out of a training run with your dog, thinking about the run as an opportunity to spoil your dog, because isn't that really what having dogs is all about?
Rebecca M. Slivka, DVM/Owner Northwood Animal Hospital